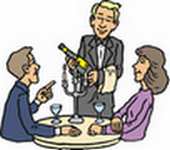 Local Area Restaurant Menus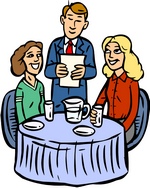 Amici...Authentic Italian Cuisine

Bascom's Chop House on Ulmerton...Great Steaks and Seafood!

The Bay Club at the Westshore Yacht Club...THE BEST FOOD!

"Big" Jim's Tavern & Tap

Big Stein's Delicatessen at 9001 4th St North...THE Best Corned Beef & Pastrami Sandwiches!

Big Storm Brewery on 19/34th St N.

Billy's Stone Crab in Tierra Verde

Bonefish Grill...Fantastic Seafood...Everything is excellent!

The Brown Boxer

Bubba Gumps at Johns Pass, Madeira Beach

Cajun Café on the Bayou...Great Crawfish Etouffee, Jambalaya and Gumbo!

Capt. Bill's Gulfside Tavern in Treasure Island on 107th

Carmelita's Mexican Restaurant...Great Mexican Food...Excellent Grilled Fish Tacos!

Cheddar's Casual Cafe Menu

Chicken Salad Chick in the Seminole City Centre!

Cody's Original Roadhouse at Park Street & Bay Pines Blvd

Columbia Dinner Menu

Corned Beef Corner at Tyrone & Park St

The Crab Shack Restaurant on Gandy Blvd...Best Seafood and Whole Red Snapper Corvina Style!

Crabby Bill's on Indian Rocks Beach on Gulf Blvd

Daiquri Deck Raw Bar on Gulf Blvd

Dockside Dave's...Best Grouper Sandwich!

Derby Lane Greyhound Track on Gandy Blvd...Great Food and Specials Daily

Dixie's Dog House in Treasure Island...Best Chicago Vienna Dogs and Beef Sandwiches!

Feolas Italian Ristorante...on Gulf in Thunderbird on Treasure Island...Try the Calamare Salad!

Ferg's...across from Tropicana Field

Friendly Fisherman Johns Pass

Gigis Restaurant Treasure Island

Greek Village Restaurant...Great Greek Salad...Daily Specials...Award Winning Food!

Harold Seltzer's Steak House...Great Prime Rib so tender you can cut it with a fork!

Hurricane Restaurant St Pete Beach

JDs Restaurant on Gulf Blvd Indian Rocks Beach

Jets Pizza...The 8 Corner Pizza is THE Best!

Jimmy Guana's Waterfront Dining on Indian Rocks Beach...Great Seafood and Specials!

The Joint...from the owners of Willy's...THE BEST BURGERS!

Jotos Pizza

Leverocks Seafood-Lunch & Early Bird 11:30 a.m. to 5:30 p.m...Excellent fish and THE Best Clam Chowder!

Leverocks Seafood-Dinner Menu...Excellent fish and THE Best Clam Chowder!

Mad Beach Fish House...Excellent fish and seafood!

Mamas Kitchen...Excellent home style food and service with breakfast all day!
Marlin Darlin Key West Grill

Mazzaro's Italian Market Lunch Menu

Mazzaro's Catering Menu

Outback Steakhouse

Palm Pavilion Restaurant on Clearwater Beach

Perkins Restaurant

Pieology in the Seminole City Centre

Pipos Cuban Restaurant

PJ's Oyster Bar...Indian Rocks & St. Pete Beach...Excellent Seafood!!
Po Folks at 2001 34th St. North...Great Fried Chicken, Catfish and Southern Cooking

RBar...Brew Pub/Restaurant...Excellent Fried Chicken & Seafood!!
Ricky T's Bar and Grille on Treasure Island...Music from 5 p.m. til ? nightly

Roosterfish Grill

Salt Rock Grill at Indian Shores...Excellent seafood!

Sculley's Waterfront Restaurant at John's Pass Village

Seabreeze Bar & Grill on Reddington Shores...Great Seafood...Indoor & Outdoor Dining!

Sea Hags Grill on Seminole Blvd...Great Seafood...Indoor & Outdoor Dining!

Shrimpy's Blues Bistro at 124 107th Ave, Treasure Island, FL 33706

Skyway Jack's 2795 34th St. South St Pete...Great Breakfasts featured on Diners, Drive-ins and Dives

Sonny's BBQ

Spinners Revolving Restaurant on St Pete Beach...Fantastic Views of St. Petersburg and the Gulf!

The Pearl Restaurant

The Pub Waterfront Restaurant

Ted Peters Famous Smoked Fish...THE Best Smoked Fish since 1951!
Texas Cattle Company...2600 34th Street...THE Best Steak and Free Steak on your Birthday!

Texas Roadhouse

Three Olives Restaurant on 131st just North of Park Blvd

Villa Gallace...Great Italian Food!

Ward's Seafood Market...Fresh Seafood...Fantastic Lobster Bisque...Excellent!

Willie Jewell's BBQ in Seminole City Center...Great Southern Cooking!

Willy's Burgers & Booze...on Corey Ave St Pete Beach...THE Best Burgers!

Yummys in Gulfport...Great Chicago Style Vienna Hot Dogs & Beef Sandwiches!

Zom Hee...THE Best Chinese Food in St Pete!